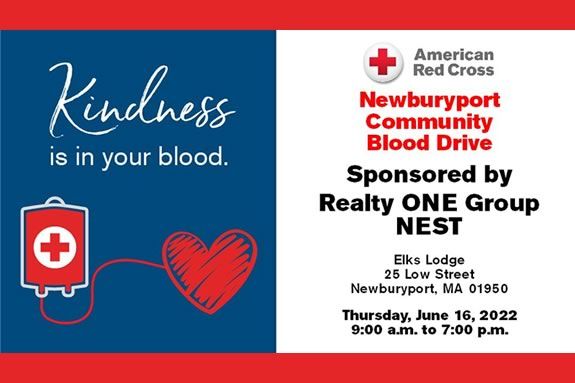 Please Newburyport Elks Lodge 909 as we partner with the American Red Cross to host a blood drive on Thursday, June 16th from 9am-7pm. To schedule your appointment please visit www.redcrossblood.org and enter sponsor code: Newburyport.
Every two seconds, someone in the U.S. needs blood – a patient battling cancer, a car accident victim, or a parent experiencing a difficult childbirth. Together, we can continue to ensure lifesaving blood is available whenever and wherever it is needed.
Benefits of Donating
It feels great to donate!
You get free juice and delicious Keebler® cookies.
It's something you can spare 

–

most people have blood to spare... yet, there is still not enough to go around.
You will help ensure blood is on the shelf when needed

–

most people don't think they'll ever need blood, but many do.
You will be someone's hero 

–

in fact, you could help save more than one life with just one donation.
A Lifetime of Giving
When:
Thursday, June 16,2022 9am-7pm
Tuesday, June 28, 2022 2-7pm
Saturday, July 16, 2022 10am-3pm
Monday, July 18, 2022 9am-7pm