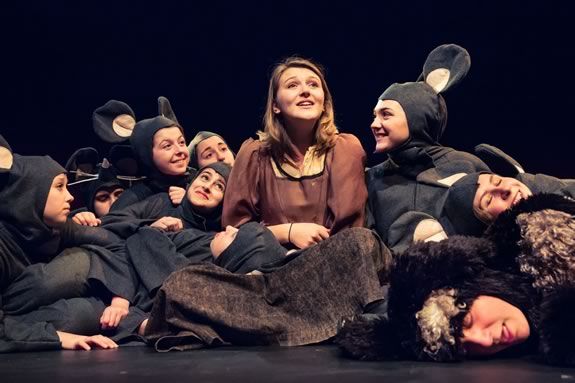 Edward Speck and Joshua Shack bring back a favorite TITO Holiday Panto. We've updated our version of this classic fairy tale, added a holiday spin, plenty of adorable mice and even a few playful clowns to lead audiences on an enchanted adventure. It's everything that you loved the first time you saw Cinderella, with some new surprises, just for fun!
TICKETS [On Sale November 15]: $16 for adults; $14 for Firehouse members, seniors and students. Available at www.firehouse.org
For further information about the show, call Theater in the Open: 978-465-2572.
For information about purchasing tickets, contact The Firehouse: 978-462-7336.
When:
Friday & Saturday, December 7, 8, 14, 15, 21 & 22, 2018 7 pm
Saturday & Sunday, December 8, 9, 15, 16, 22 & 23, 2018 3 pm
Prices:
Adults: $16
Members, Students & Seniors: $14