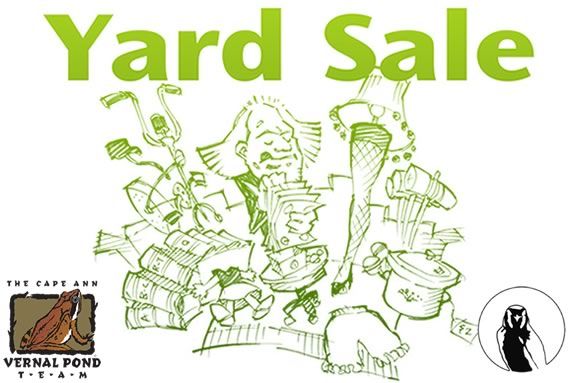 Two of our favorite Cape Ann non-profits team up for a yard sale fundraiser! Come shop for goodies and knwo that yoru money will be well spent and go to fund educational programs and live animal presentations! This sale will be in the area behind the St. Peter's Square Parking Lot, 1 Rogers St, in Gloucester.
If you can donate items in good condition, please bring them on Saturday morning to St. Peter's Square between 7-9am. (No TVs, computers or junk please.) Please volunteer to help out at the sale. Please get in touch if you plan to volunteer or donate something. Contact Rick at cavpt@yahoo.com
NSK Note:  This is a great yard sale for two awesome local non-profits!  Last year, we purchased two brand new coffee table books for $5 each that my kids love to read every day.  One was about snakes and the other about reptiles.  That's a year's worth of learning for two kids for only $10 - worth every penny!
When:
Sale: Saturday, May 25, 2019 9am-1pm
Donation Drop Off: Saturday, May 25, 2019 7-9 am