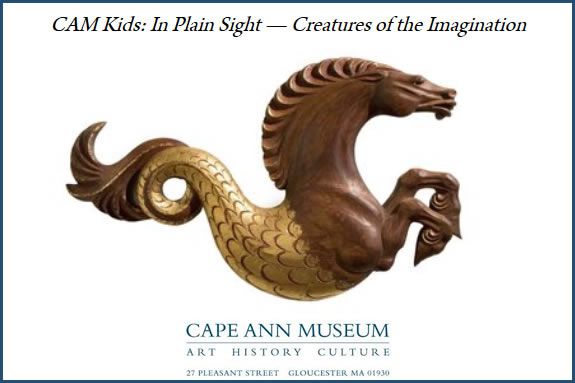 Discover the peaceable kingdom that lives within the Museum's collection on this adventurous tour through the galleries.
This event is free for families. Space is limited; reservations required. Reservations can be made by calling 978-283-0455 x16 or emailing lizabrowning@capeannmuseum.org 
Photo By:
James T. McClellan, Seahorse, gilded mahogany, 1970s. Gift of the James T. McClellan Artistic Legacy Trust, 2007
When:
Saturday, April 8, 2017 from 10:00 a.m. — 11:00 a.m.