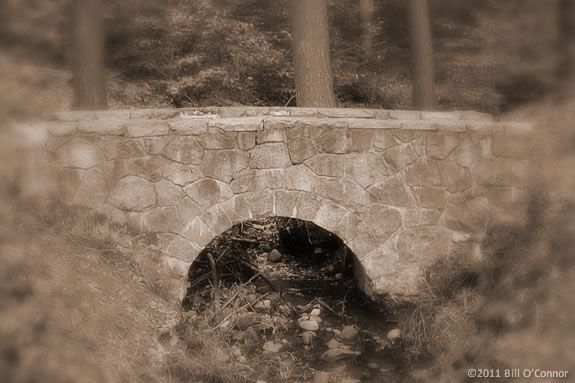 Maudslay State Park invites you to take a snapshot look at the three stone bridges erected by the Moseleys – and their history. The bridges are architectural wonders, still functional after many years of use. The three stone bridges of Maudslay make a visit to the park a unique experience and tell us stories about the family and the property. When were the bridges built? What did they replace? Where did materials originate from?
For Ages 5 and up
Meet at the park headquarters on 74 Curzon Mill Road
Wear comfortable walking shoes
Bring water
An adult must accompany children 12 and under.
Heavy rain and/or lightning will cancel programs.
When:
Saturday, October 5, 2019 2-3:30pm