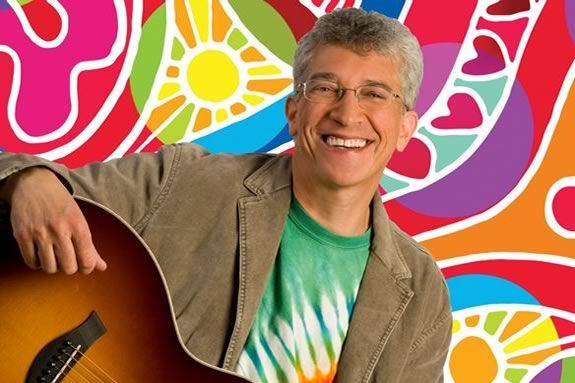 With countless kudos to their credit, including SEVEN Parents' Choice Awards, the Ben Rudnick & Friends band considers its main focus to be providing a common ground where all family members can enjoy a shared musical experience. Drawing on original songs and traditional material, the band seamlessly integrates classic Americana with their own unique sound. It's kids, it's families, it's music . . . live music.
The band is now in their 18th year of making music for families. That includes twelve recordings, tours up and down the east coast and a week of shows in Colorado. The band is an institution in the Boston area.
The tightly-honed quartet features Ben Rudnick, guitar and vocals, Jared Steer, drums and percussion, Chris Zevos, bass and vocals and John Zeros, mandolin and vocals. The band ties its identity to their New England homeland.
Buy the Kids At The Cabot entire 7 show concert series ($77 adults; $39 kids) HERE or click on the link at the top left of this page!
The Adventure Song
When:
Saturday, December 8, 2018 10:30am