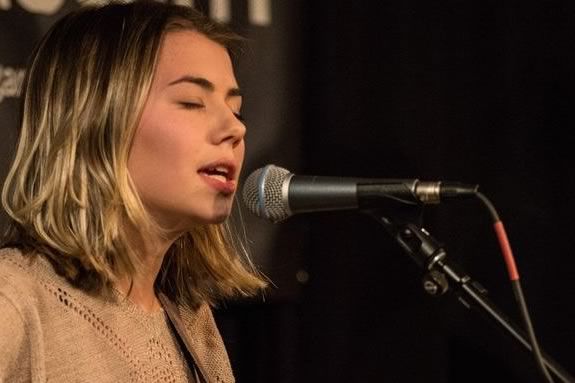 The Patricia Lockwood Bach Scholarship for the Arts is pleased to announce a May 20th fundraising event at Marblehead Little Theatre. The Bach Scholarship is awarded to a Marblehead High School graduating senior who intends to pursue higher education in the creative arts.
The featured guest performer of the evening with be Marblehead's own recording artist, Hayley Reardon, recently back from Nashville. Performer Magazine describes her music as "brilliantly moving folk/pop with a lyrical depth and soul."
In addition to Ms. Reardon, performers will include last year's scholarship winner Tory Gilligan, the improve comedy group "Accidentally on Purpose", and Marblehead's acoustic duo, "The Melody Makers". There will be food, libations and wonderful silent auction and raffle items, including an aerial tour of the North Shore, lunch for 4 on a sailing vessel to the Isle of Shoals, and two luxury Red Sox box seats.  The ticket price is $20 and you may purchase tickets online!
Patricia Lockwood Bach, mother of Janet Bach-Triplett and Stephen Bach, was an avid amateur actress early in her life, and whose life circumstances kept her from following her dreams. This scholarship fundraising event is in memory of "Patsy" to assist a deserving high school senior who wants to pursue a career in the arts, whether it be music, dance, theater, fine art or film.
All proceeds will benefit the Patricia Lockwood Bach Scholarship for The Arts Fund.
The lead sponsor of the scholarship fundraiser is The Digital Docs of Marblehead.
When:
Saturday, May 20, 2017 6:30-10pm