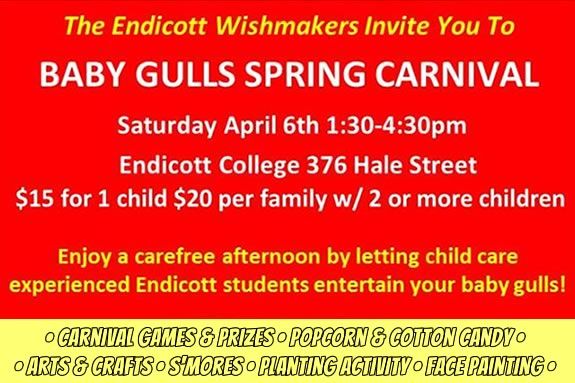 Enjoy a carefree afternoon by letting child care experienced Endicott students entertain your baby gulls!  $15 for 1 child $20 per family w/ 2 or more children.  *For children under 4 parents are suggested to stay.
ACTIVITIES INCLUDE
Carnival Games & Prizes
Arts & Crafts
Popcorn & Cotton Candy
Planting activity
Face painting
Smores
All proceeds benefit the Make-A-Wish Foundation!
When:
Saturday, April 6, 2019 1:30-4:30pm
Prices:
$15/child
$20/family w/ 2 or more children