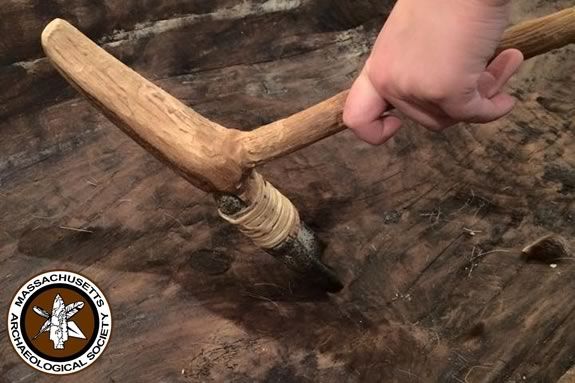 Maudslay State Park invites you to be an archaeologist for the day!  Learn how to think like an archaeologist…excavate a test unit, screen for and identify artifacts, and document and record soil levels.  Other activities focus on the extensive and rich peopling of the area dating back thousands of years.  Find out why this place was and is so special to the First People of Massachusetts. Learn how to use a bow-drill, grind corn with a mortar and pestle, weave a fishing net, make a ground stone-tool fishing weight, make a ceramic pot in the traditional indigenous way, play the game of Hubhub, bring an artifact for the experts to ID, and even try your hand (arm) at throwing an atlatl!
Everyone is welcome.
Come for an hour or stay for the day. 
The event is free and there is plenty of parking. 
Bring water (and work gloves if excavating and screening)
Happily sponsored by the Department of Conservation and Recreation and the Massachusetts Archaeological Society –Northeast Chapter. 
When:
Saturday, October 6, 2018 10am-2pm