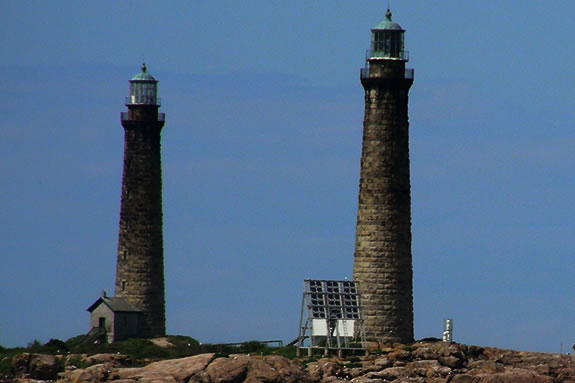 Thacher Island National Wildlife Refuge is home to herring and great black-backed gulls.  The refuge serves as a stopover site for songbirds and other migrants to rest and feed during seasonal migration.  Off-shore habitats are used by seals, waterfowl, loons, grebes, cormorants and alcids.
There are two lighthouses are only hundreds of feet apart on Thatcher Island, which makes it unique to New England.  The only other twin light house is Twin Lights of the Navesink in New Jersey. 
Locally, Thatcher Island is known as "Twin Lights".
Access to the refuge is by boat only. A boat ramp is available on the west side of the island on Town of Rockport property. During the summer months the Thacher Island Association operates a boat to the island out of Rockport.
Parker River National Wildlife Refuge manages Thatcher Island
Location
Thatcher Island
Rockport ,
MA
01966
Coordinates: 42° 38' 12.1524" N, 70° 34' 35.7816" W