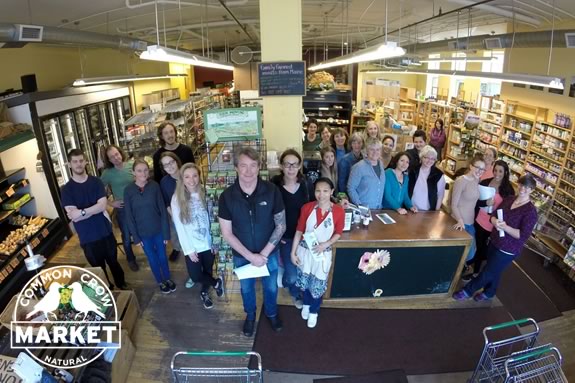 Common Crow is a locally owned independent natural  grocer in Gloucester, MA committed to bringing organic, sustainable and delicious foods to the Cape Ann community.  Check out our new location at the corner of Eastern Ave and Pond Road in Gloucester Massachusetts!
Common Crow's values:
we support sustainable organic agriculture and guard its integrity
we make fair trade part of every exchange - from suppliers to customers to workers
we sell products from family businesses, nonprofits, co-ops and small producers
we source all goods as locally as possible
we run a welcoming, human-scale business in our home community
we are gatekeepers of excellence in truly natural, organic and sustainable commerce
we select products that are nutritionally worthwhile and delicious!
we seek to inspire others to do the same!
Location
Common Crow Natural Market
Gloucester,
MA
01930
Coordinates: 42° 37' 47.4168" N, 70° 38' 17.1744" W