Join North Shore Nordic for a guided cross-country ski tour of Appleton Farms. Strap on your skis and spend the eafternoon enjoying the outdoors, before ending at the Old Farm House for some hot drinks, smores and a campfire. Kids and adults are both welcome, however this is designed for people who have some basic experience cross country skiing. If you would rather snowshoe or hike on your own and then join in the smores afterwardss you are welcome! Please pre-register so we have enough refreshments for everyone! 
When:
Tuesdays, January 22 - February 12, 2019 3-5pm
Tour Appleton Farms in a new way: on skis! Learn about the history of Appleton Farms and the Appleton Family while enjoying a true New England winter wonderland. Warm-up in our visitor center with a hot drink and a tour of the house.
When:
Saturdays, January 12 & 26, 2013 9am - noon
Saturdays, February 2 & 9, 2013 9am - noon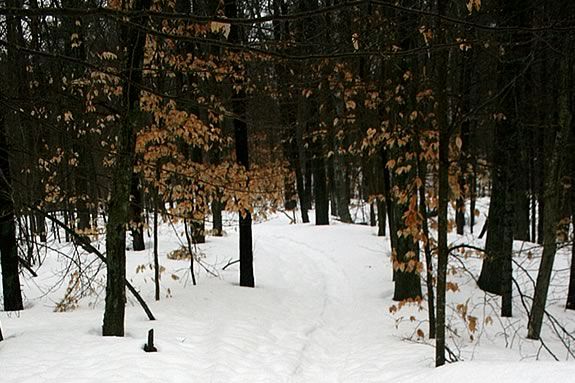 Celebrate Valentines Day the natural way... outdoors! Escape the hearts and join us for an afternoon of skiing or snowshoeing (or hiking if no snow) through Ravenswood's carriage paths of rolling hills and dales. Warm up afterwards around the woodstove with a tasting of Appleton Farms cheeses, local chocolate, and wine. Pre-registration required. Bring your own skis or snowshoes (or rent snowshoes from us).
When:
Sunday, February 14, 2016 1-3pm