Join The Trustees of Reservations for a snowy exploration of Appleton Farms in Ipswich Massachusetts on snowshoes. We'll loop through the pastures and woodlands and return to the farmstead to warm ourselves by the fire with hot cocoa and s'mores. All ages and abilities are welcome. No experience is necessary. If there isn't enough snow, we'll take a hike!
When:
Saturday, February 1, 2020 1-3pm
Tour Appleton Farms in a new way: on skis! Learn about the history of Appleton Farms and the Appleton Family while enjoying a true New England winter wonderland. Warm-up in our visitor center with a hot drink and a tour of the house.
When:
Saturdays, January 12 & 26, 2013 9am - noon
Saturdays, February 2 & 9, 2013 9am - noon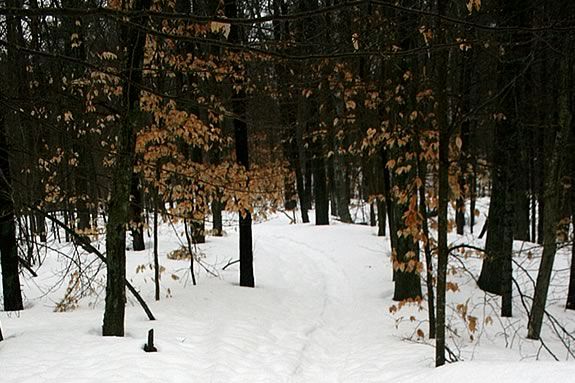 Celebrate Valentines Day the natural way... outdoors! Escape the hearts and join us for an afternoon of skiing or snowshoeing (or hiking if no snow) through Ravenswood's carriage paths of rolling hills and dales. Warm up afterwards around the woodstove with a tasting of Appleton Farms cheeses, local chocolate, and wine. Pre-registration required. Bring your own skis or snowshoes (or rent snowshoes from us).
When:
Sunday, February 14, 2016 1-3pm