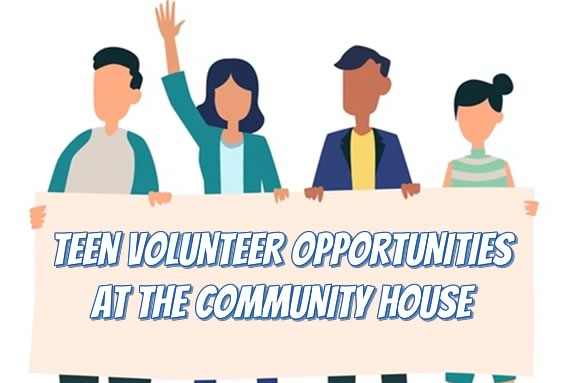 The Community House offers a variety of opportunities for High School students to fulfill their Community Service Learning requirement. Volunteerism among teens has become a popular way to help develop job skills and contribute to the community. There are many ways for teens to complete their hours at The Community House:
Catering service for fundraising events such as Harvest Dinner and Breakfast with Santa.
Greeters and coat checkers for formal fundraising events.
Landscaping in the spring and fall.
Spring spruce up.
For mature teens: Administrative assistance in The Community House office.
Program assistance with senior community members.
    For more information on open positions, please email ruth@communityhouse.org.
    Volunteer Application.