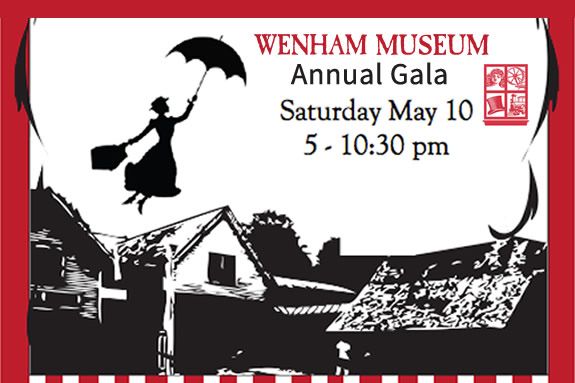 On Saturday, May 10, join us in supporting Wenham Museum through a night of whimsy, music, and merriment inspired by the museum's spring exhibit, A Spoonful of Sugar, which commemorates the 50th anniversary of the Mary Poppins film. Dress in your very best for a supercalifragalisticexpialidocious evening of live music, dancing, a raffle, and an auction!
Ticket includes valet parking, light refreshments, and hosted beer, wine, and signature cocktails.
Live music by Diane and Company with Mark Retallack and Roger Brockelbank and Henri Smith New Orleans Friends and Flavors.
A limited number of tickets are available, reserve yours today and support this North Shore treasure.
Proceeds from the Gala support the museum's mission to protect, preserve and interpret the artifacts of childhood, domestic life, and the history and culture of Boston's North Shore.
Since 1922, Wenham Museum has introduced hundreds of thousands of visitors to the history of New England family life through engaging and educational exhibits and programs. The museum's annual Gala is an occasion to celebrate the sustained support of the local community, museum members and volunteers and to ensure that the legacy continues for the generations to come.
When:
Saturday, May 10th, 2014 5:00 - 10:30 p.m.