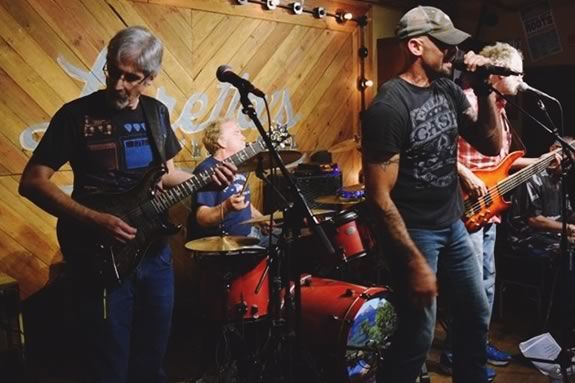 The Yankee Homecoming Waterfront Concert Series invites you to enjoy country mile by the sea with Country Mile! Few New England country acts have had such explosive success as the Country Mile Band (CMB). Their music has been called a "kicking" kind of country. From their foot stomping covers to their original music they will keep you dancing for sure.
CMB has gained a solid reputation as New England's premier country music, dance, party and show band. If you look at the band's experience it's no surprise. The members of the CMB are no strangers to the performing world, with over 75 years combined experience. This includes from playing in symphony orchestras to one man traveling bands. The chemistry that has evolved from these guys coming together is amazing.
All Waterfront Concerts are partially sponsored and FREE to our guests. We will, however, be passing among you to ask for donations to help defray the very high cost of these wonderful bands, sound, lighting, staging, and upkeep of our beautiful park, which the Newburyport Waterfront Trust has so graciously allowed us to use.
When:
Tuesday, August 3, 2021 7:30-9pm
Prices:
FREE (Donations Welcome!)