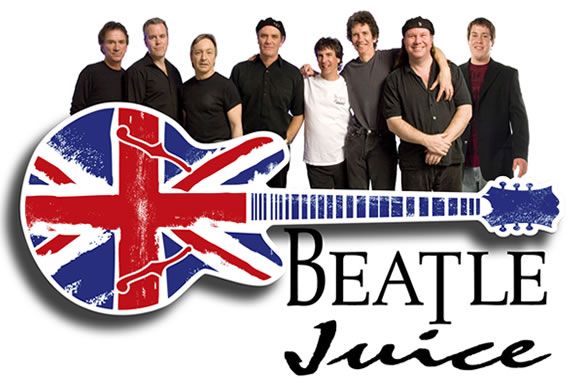 The Yankee Homecoming Waterfront Concert Series invites you to enjoy Beatles music by the sea with Beatlejuice! Beatlejuice doesn't mimic the Beatles, they honor them! Widely recognized as the finest interpreters of Lennon & McCartney, Beatlejuice combines wonderful vocals, great musicianship, and true respect for their heroes.
Paying special tribute to the late Brad Delp will be friends Mike Girard and Joe Holaday (Newburyport's own) of "The Fools" along with Jim Rogers, Buddy Bernard, Steve Baker, John Muzzy and Bob Squires. This will be an evening of celebration, love and remembrance and the greatest rock 'n roll music ever written!
All Waterfront Concerts are partially sponsored and FREE to our guests. We will, however, be passing among you to ask for donations to help defray the very high cost of these wonderful bands, sound, lighting, staging, and upkeep of our beautiful park, which the Newburyport Waterfront Trust has so graciously allowed us to use.
Beatlejuice Live
When:
Thursday, August 5, 2021 7:30-9pm
Prices:
FREE (Donations Welcome!)