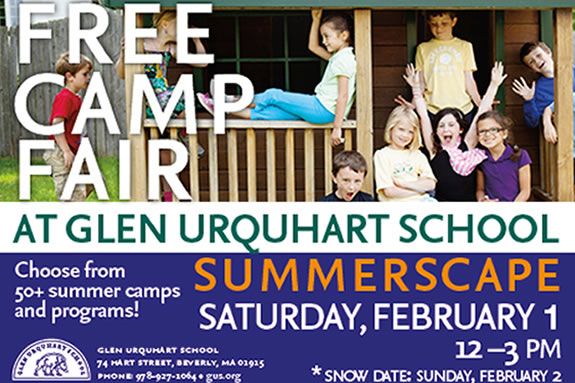 SummerScape is one of the largest and oldest summer camp fairs in New England, and the GUS Parents' Association has been the host for the past 26 years. It will be held again this year at Glen Urquhart School in Beverly Farms. SummerScape features representatives from over 50 day and residential summer programs for youth and teens throughout New England.
This year, we have representatives from Annisquam Arts summer program, The Brooks School summer program, Boston Soccer Academy, Manchester Sailing Association, Rustic Pathways, Hurricane Island Outward Bound, Summer Institute for the Gifted, Phillips Exeter Academy Summer School and more!
SummerScape Camp Fair can be a great source of information about all the options available for your kids. The American Camp Association, New England has some tips on getting the most out of attending a camp fair, and answers questions about bringing kids along and types of questions to ask the representatives.
Don't miss this opportunity to attend one of the best camp fairs on the North Shore.
When:
Saturday, February 1, 2014 12 p.m. - 3 p.m.