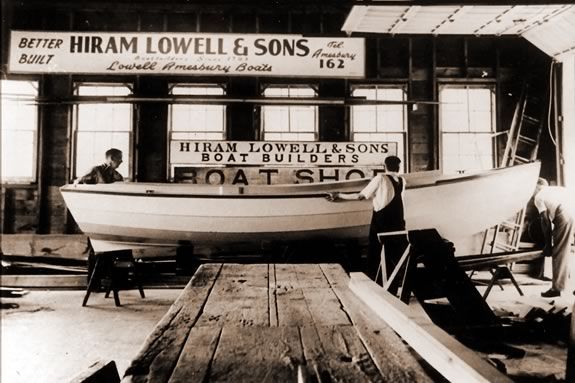 Visit Lowell's Boat Shop on thei Trails & Sails 2019! Founded in 1793, Lowell's Boat Shop is the oldest continuously operating wooden boat shop in the United States. Now a National Historic Landmark, Lowell's continues to build wooden boats in the traditional method. Located on the banks of the Merrimack River in Amesbury, Lowell's will be welcoming guests to learn more about its unique history and the craft of wooden boat building as it was practiced then and continues to be today.
Lowell's Boat Shop Featured on 'Industry'
When:
Tuesday, September 24, 2019 11am-Noon
Tuesday, September 24, 2019 1-2pm
Prices:
Free as part of Trails and Sails!