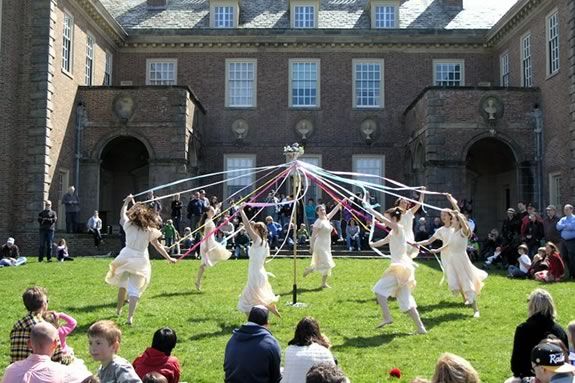 The The Trustees of Reservations invite you to celebrate Spring with family and friends at Castle Hill on the Crane Estate in Ipswich. During this FREE day of events and activities you can take a self-guided tour of the Great House, enjoy lawn games along the rolling Grand Allée, go on a family-friendly treasure hunt, join a may-pole dance, find out what SummerQuest camp is all about, and get the low down on becoming a Trustees volunteer! People are encouraged to bring a picnic lunch!
Also On the Schedule:
11:30am - 3:30pm: White Farms Homemade Ice Cream & Pizza and Sal's Pizza
2pm - May Pole Dance led by Ipswich Moving Company Youth Dance
Sculpture Exhibit by Montserrat College of Art Students
Casino Restoration Display
Ball & Frisbee Play on the Grand Allee
Bocce on the Casino Lawn
Information about Public Programs & Events
Crane Beach Parking Sticker Sales
Visitors are asked to please leave furry friends at home.
When:
Sunday, May 5, 2013 11am-4pm