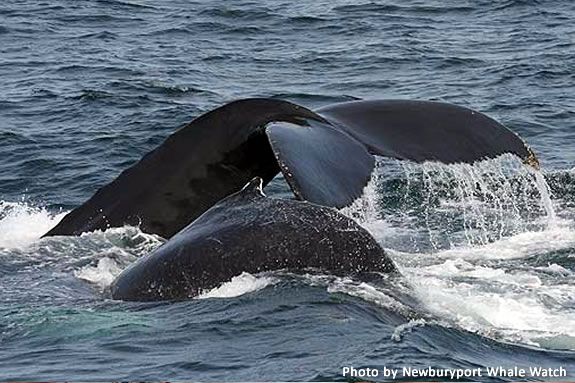 This is a whale watch with a birding twist! Mass Audubon's Joppa Flats Education Center has teamed up with Newburyport Whale Watch, to create this birding whale watch. This program focuses on seabirds, but we plan on seeing and learning about marine mammals as well.
Onboard the Prince of Whales, we will look for concentrations of birds such as storm-petrels, shearwaters, gannets, jaegers, terns, and phalaropes. Dave Larson from the Joppa Flats Education Center will join the Prince of Whales marine mammal naturalists onboard to help spot and narrate bird sightings.
To register for these marine birding trips, please DO NOT CALL Joppa Flats Education Center. Instead, call the Newburyport Whale Watch at 1-800-848-1111. Seniors receive a $5 discount. Children ages 4 to 12 are eligible for the children's rate.
Suitable for kid ages 4-12
Wear rubber-soled shoes, a hat, and sunglasses.
Bring warm clothing, sunscreen, and your camera.
The Prince of Whales has a well-stocked galley.
No alcohol may be brought onboard.
Meeting: Passenger should gather at the Newburyport Whale Watch office at 54 Merrimac St., Newburyport, MA 01950. (Per Coast Guard regulations, passengers must be issued boarding passes from our office, it is short walk from our office to the boardwalk/Prince of Whales for boarding at 9:45 a.m.)
When:
Saturday, September 19, 2012 10 a.m. - 3 p.m.