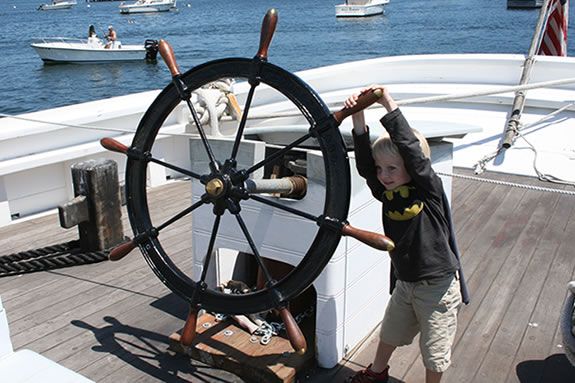 Bring the family to see this newly-restored Gloucester schooner, learn some maritime history and have some fun! The Schooner Adventure will be hosting an Open House with free admission at the Gloucester Marine Railways on Rocky Neck as part of the Trails & Sails 2019! The open house includes:
Dory fishing presentations
Tours of the 1925 gill netter Phyllis A.
Children's Activities
Crafts
1pm: Skippy Story Time
This is a drop by program, so stay for the entire day, or just breeze through for a visit.
All ages welcome!
Adventure will be at berth at the Gloucester Marine Railways and may not be accessible to those with mobility issues!
When:
Saturday, September 28, 2013 10 am – 2pm