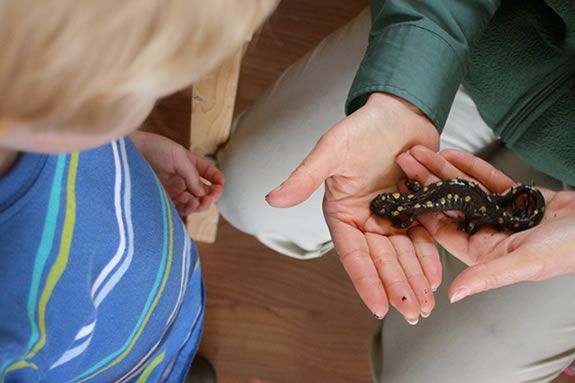 April is the month when frogs, toads, and salamanders return to wetlands and lay their eggs. We'll search the sanctuary's vernal pools, ponds, and woodlands for a variety of amphibians that are the on the move. If we're lucky, we might see Wood Frog and Spotted Salamander eggs and catch a few adults to observe up close and then release.
For kids aged 4 and up
Please Register
Wear comfortable weather- appropriate clothes and shoes.
When:
Saturday, May 27, 2023 10-11:30pm
Prices:
Audubon Members: Adults: $11; Kids: $9
Non-Members: Adults: $13; Kids: $11