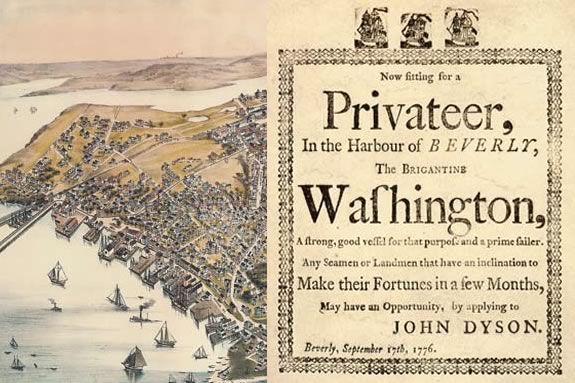 Join Historic Beverly on a journey through Beverly to visit the homes and businesses of some of Beverly's most famous privateers, including the legendary Hugh Hill! We will also experience some beautiful waterfront views as our guides explain how these sites would have looked and been used. Walking tours offer insight into the hidden history of Beverly and introduce you to its key events and major figures. Rain or shine; in case of severe weather, check with us that day. Part of Trails & Sails 2019!
Very limited capacity, reservations strongly recommended.
Email info@historicbeverly.net or call 978-922-1186 x 0 to reserve a place.
When:
Saturday, September 20, 2019 2-3:30pm
Prices:
FREE as part of Trails & Sails