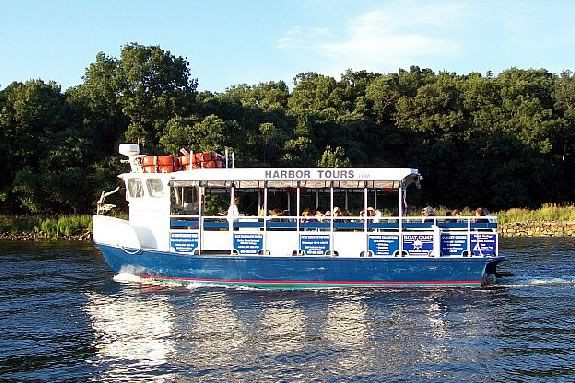 Join Mass Audubon's Joppa Flats Education Center on a 'Plankton Tow' cruise aboard Newburyport Harbor Tours Inc.'s Yankee Clipper through the Merrimack River Estuary! Teacher Naturalist, Lisa Hutchings will guide a unique cruise where participants will practice hands-on science, use interactive props, and look for seabirds, seals, and waterfowl on every trip. Enjoy cruising and learning about this vital part of the area's natural history.  This cruise will focus particularly on plankton. 
See for yourself by watching the Yankee Clipper Cruise with Joppa Flats slide show!
Each boat ride is 2 hours of hands-on science aboard the vessel as we cruise upriver on the Merrimack and down river towards the Atlantic Ocean. The tour will be focusing on the plants, birds, invertebrates and geology of the Great Marsh and estuary. Enjoy learning about local ecology with fun interactive props, table games, and demonstrations that will teach you all about size, behavior, adaptation, geography and conservation of the local river wildlife.
Don't forget to bring your binoculars or borrow a pair of ours to see herons, egrets, terns, & cormorants, and marine animals like seals! 
For kids aged 4-12.
Meet at the Newburyport Boardwalk 15 minutes prior to departure time.
The Yankee Clipper is  U.S. Coast Guard certified with all necessary safety equipment and a toilet
All children must be accompanied by an adult.
Register by phone: with a credit card by calling 978-462-9998.
When:
Saturday, August 11, 2018 8:45-10:45am
Prices:
Audubon Members: Adults: $24; Children: $18
Non-Members: Adults: $32; Children: $22