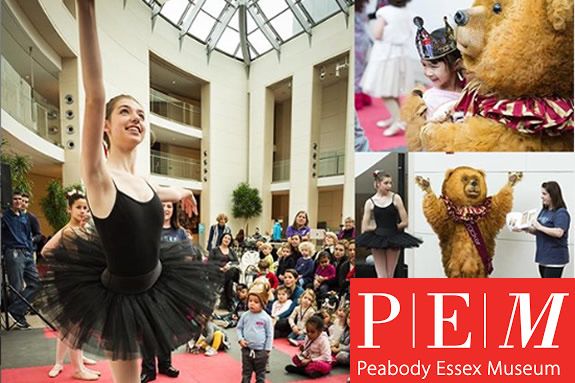 Peabody Essex Museum PEM Pals program welcomes special guests from @bostonballetschool for a special Nutcracker storytime! Designed for toddlers and their caregivers, PEM Pals is a drop-in program every Wednesday and holiday Monday at 10:30am, included with admission. 
by @bpackert and @kathytphotos.
Heather Tharpe, also known as the Toddler Whisperer, leads the weekly interactive programs at Peabody Essex Museum PEM Pals with songs, movement, music, art, books and hands-on activities is designed specifically for preschoolers (5 and under) and their caregivers.
When:
Wednesday, November 11, 2019 from 10:30 - 11:30 am