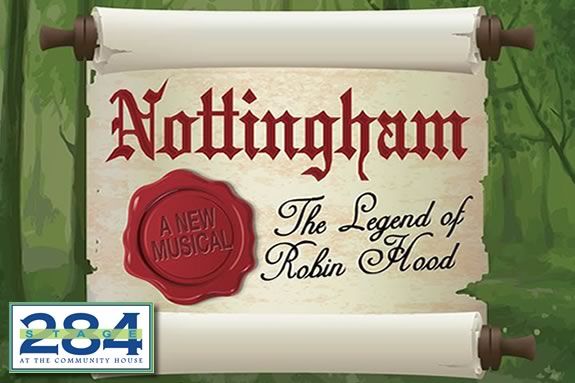 Be the first to see this brand new musical now in development here at Stage 284. NOTTINGHAM is an exciting tale based on the iconic Robin Hood legends.  Journey with Robin Hood, Maid Marian, Little John and more as they seek to overthrow the tyrannous rule of Prince John and the Sheriff and their unfair taxes. A true delight for families and people of all ages. This performance was developed locally, and its your chance to take part in the world premier week of performances!
What people are saying:
"All of it is fabulous - just go see it!"

"The music is glorious, the set and lighting are spectacular - and the talent is bright and beaming all over that stage."

"Glorious music, amazing talent, stunning set, and the kids in the troupe are absolutely outstanding -never better!"

"A very impressive production by the super-talented Stage 284 gang."
This program is supported in part by grants from the Hamilton-Wenham and Ipswich Cultural councils, local agencies which are supported by the Massachusetts Cultural Council.
When:
Thursday, April 7, 2016 7:30pm
Saturday & Sunday, April 9 & 10, 2016 3pm and 7:30pm
Prices:
Online: $18; Door Price: $25