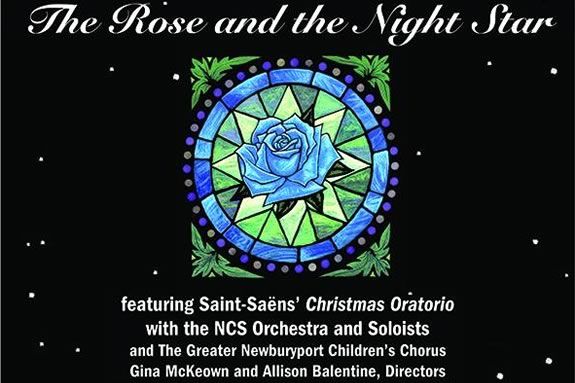 The NCS Winter Concert features the 140-voice chorus, professional soloists, orchestra, and the Greater Newburyport Children's Chorus, all performing classical, traditional and "sing-along" seasonal favorites!  The program will highlight Camille Saint-Saëns' beautiful Christmas Oratorio, various musical settings of Lo How A Rose E'er Blooming, and an exciting multi-cultural piece from South Africa entitled, Hope for Resolution.
Tickets available online or at:
Newburyport Choral Society Holiday Concert 2015
Can't make the afternoon concert? Come for our Saturday evening performance!
When:
Saturday, December 9, 2017 8pm
Sunday, December 10, 2017 2:30pm
Prices:
Adults: $22
Students and Seniors: $20
Door Price: $25