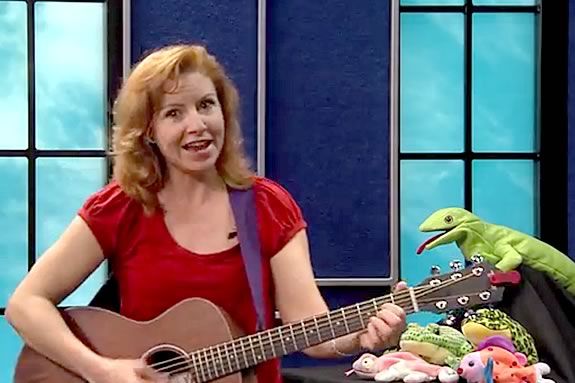 Kids are invited to a fun, interactive morning of music and movement with Sarah Gardner at the Peabody Institute Library in Danvers! Sarah's act includes the audience as part of the band. With a set of romping songs, kids get to sing, dance and play along to their favorite stomping, jumping, flying, twirling songs. Come join the fun - Sarah keeps the kids playing, singing and dancing!
Sarah was raised in a musical family surrounded by spontaneous jams, traveling to

her Dad

's dixieland jazz gigs, often with her 

sister Abbie

 of

Red Molly

. Educated at

Berklee College of Music

and

Emerson College

, she played in rock and jazz bands since the age of 15. Upon becoming a mom she discovered the joy of children's music. She has since taught and performed music for kids, touring in the summer to festivals, libraries and preschools. She recently teamed up with 

Boston Bluegrass Union

to present Tot Bluegrass, an interactive program for kids too young to join the Bluegrass Academies at festivals. 
Sarah does solo performances for parties and other events, and even has her own series of play-to-learn classes. Sarah also has a wonderful Youtube channel with plenty of songs for the kids!
This Old Man featuring Sarah Gardner
When:
Tuesday, March 4, 2014 10am