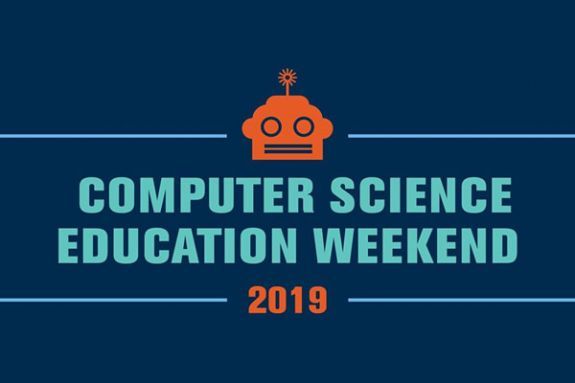 Cue the computers...and robots too! Celebrate Computer Science Education Week, observed each year in recognition of computing pioneer Admiral Grace Murray Hopper (December 9, 1906 – January 1, 1992). Museum of Science, Boston is marking the occasion with a roster of fun and educational hands-on activities for visitors of all ages during the celebration's culmination — Computer Science Education Weekend!
Computer Science Education Weekend will feature a "passport" of activities for visitors to try around the building while collecting stamps to return for a prize. Activities include:
Circuitry
Put your creativity to the test by designing, building, and testing circuits out of familiar and unconventional materials!
Community Alley
Try some activities and talk to local inventors, computer scientists, and roboticists as they share their stories and projects.
Programming
Use your computational thinking skills to program your way through a fruit maze, or to play a classic game of tic-tac-toe.
Robotics
Program robots to follow your instructions to complete challenges.
When:
Saturday, December 14, 2020 at 10am
Sunday, December 14, 2020 at 10am