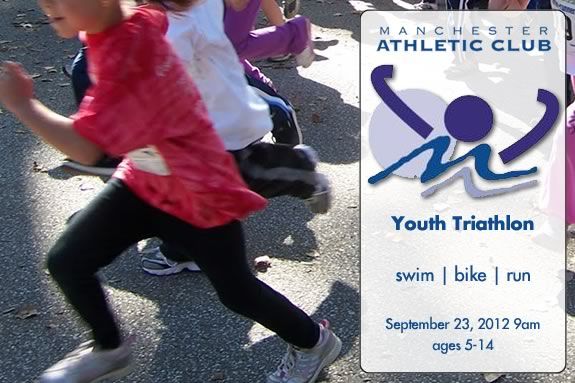 Manchester Athletic Club is hosting a youth triathlon for kids ages 5-14 on the North Shore!Kids will run, swim and bike their way to victory and learn about the limits of their physiques! This coed event invites athletes all kinds: beginners, seasoned athletes, para athletes or any child who just wants to be active and have fun!
Swim indoors in the saltwater pool, then bike and run outdoors to complete the course!  Kids are divided by age, with distances that are adjusted for the age bracket:
Age 5-6

Swim: 20 yards
Run: 1.4 mile

Age 7-10:

Swim: 40 yards
Bike: 1.5 miles
Run: 1.4 mile

Age 11-14

Swim: 80 yards
Bike: 1.5 miles
Run: 1 mile
Race is managed by Hilltop Training!
When:
Sunday, September 23, 2012 9am