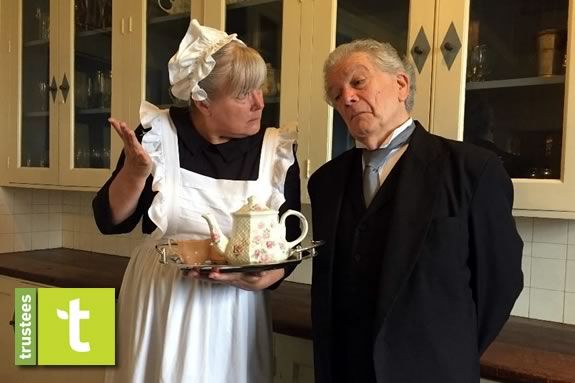 Was it the butler in the pantry with the pipe wrench?  Come find out at the Crane Estate! You've been invited to Miss Florence Crane's birthday party in 1928. Everyone is having a good time until someone dies. Can you figure out who did it, in what room, and with which weapon?
Based on the classic board game, our Live Action Clue game is tailored to the Crane Estate with suspects based on the real movers and shakers of the 1920s and includes rooms from our own 1928 mansion.
Players are given identities and game rules in advance of the game. They are placed on teams of 4-6 players and assigned a host who will act as game facilitator. Each team plays its own unique game and a prize is awarded to the winner of each team.
Refreshments included.
1920s attire is recommended but not required.
Requests to be placed on teams with friends and family will be fulfilled to the best of our ability.
Advance reservations required.
Ages 10 and up.
Photo By:
"Owl" by Michael Updike, winner of the 2016 "People's Choice Award"
When:
Saturday, March 28, 2020 1-3pm
Prices:
TTOR Member: $15; Nonmember: $25