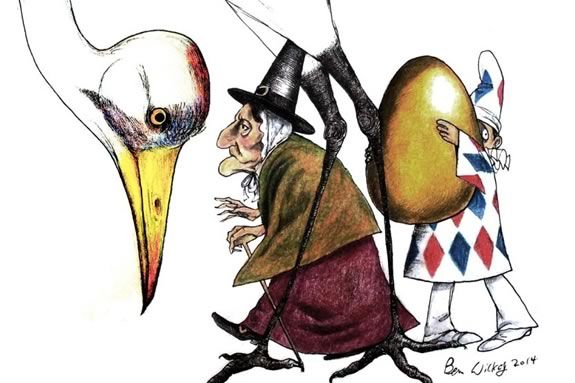 Theater in the Open starts their 2014 performance season with Harlequin Mother Goose: A Higgeldy Piggledy Panto! The year is 1764… And in the town of Olde Newbury, at Hoyt's Lane and Main, there lives an old dame, whose name is Jane Crane! Please join us once again in ye olde Panto-land, where we're counting on you to lend us a hand! You'll meet an old woman who lives in a shoe, with Little Bo Peep and Little Boy Blue, but, wouldn't you know it, the shoe rent is due, and the owner, Baron Bromfield…something something…fondue! Well, you get the idea. We'll have an eight-foot-tall bird, a caper of clever clowns, and plenty to cheer for and boo at with the whole family this June in Maudslay State Park.
Please leave 15 minutes for a short stroll to the play site.
Follow the Theater in the Open Flags.
This is an outdoor production.
Parking in the Maudslay State Parking lot, $2.00 fee.
Weather permitting!
When:
Saturdays & Sundays, May 31 - June 22, 2014 2pm
Prices:
FREE
Maudslay Parking: $2 per car