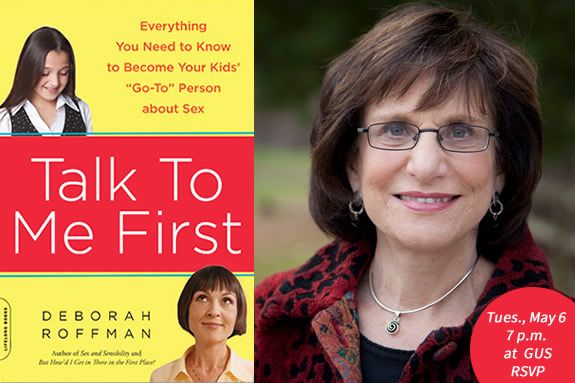 Deborah Roffman will speak at Glen Urquhart School on Tuesday, May 6 at 7 p.m. Roffman is a nationally acclaimed educator and author of . She has more than thirty years of experience teaching kids and their parents about human sexuality. Roffman's frank and vibrant pep talk will give parents the inspiration and tools needed to tackle the subject of sex with their kids.
The is open to the public. For more information, visit: www.gus.org
Glen Urquhart School, an independent, K-8, day school in Beverly, MA, offers innovative teaching and a strong core curriculum providing students with the academic readiness to meet the demands of the most rigorous high schools and colleges, and the global perspective to succeed in the world beyond. Through their work with various world organizations and experts in education, such as Harvard Project Zero, The Food Project, and NPH Orphanages throughout Central America, Glen Urquhart delivers world-class academics and a world-wise curriculum in an atmosphere of individualized support and care. GAIN@GUS is a program that provides free academic and recreational summer enrichment to talented students in the city of Beverly and surrounding areas. http://gus.org
When:
Tuesday, May 6, 2014, beginning at 7 p.m.