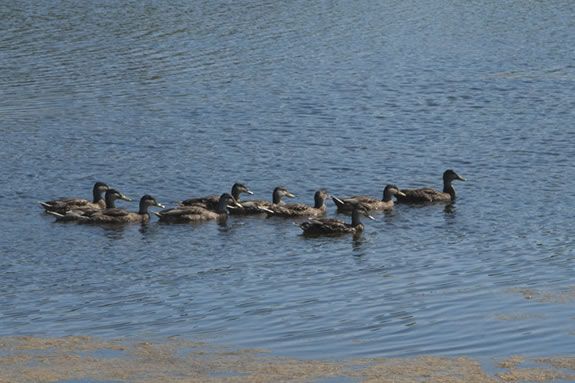 Come enjoy an early evening excursion at the Ipswich River Wildlife Sanctuary in Topsfield! During the autumn months, thousands of migratory waterfowl fly directly over the sanctuary as they travel from their summer breeding grounds in the north to their winter homes in the south. Each night, hundreds of ducks drop into Bunker Meadows to rest and refuel for their journey. We will hike down to Bunker Meadows and climb the observation tower to observe the magnificent spectacle of ducks coming in to roost. Learn to identify different species, use counters to keep track of numbers, hear the sounds of ducks settling in for the night, and listen for the call of a great horned owl across the marsh. This is an evening not to be missed.
Meets in the Nature Center.
Dress warmly and wear sturdy shoes.
Registration Required.
When:
Saturday, October 19, 2019 5-7pm
Prices:
Members: Adult: $10; Child: $9
Nonmembers: Adult: $12; Child $11