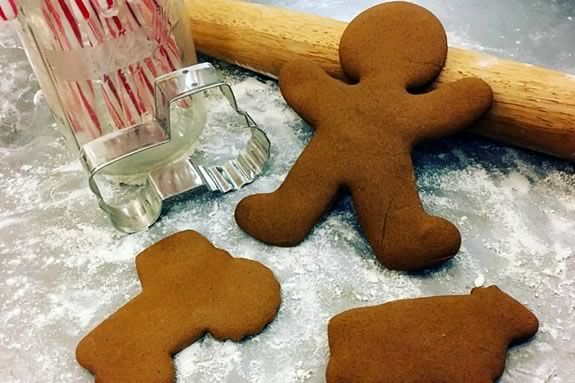 It's not the holidays without gingerbread cookies! Join us in the kitchen for a gingerbread cookie decorating workshop for kids. First we'll learn how to make the dough from scratch – measure ingredients, learn about the science behind baking, work the dough, and cut out the shapes. Then we'll provide gingerbread cookies, and icing and candies for decorating. Each child will take home five (5) decorated cookies. After our creations are complete, we'll move into the dining room to enjoy treats, hot cocoa, and a gingerbread man story.
Please register one ticket per child! 
Ages 6-10 recommended.
Parents are invited to drop their child off at the kitchen for this program.
Parents must remain on Appleton grounds for the duration of class.
Parents can return for story time at 11 am or at the end of the program.
Please return no later than 11:25 am. 
When:
Saturday, December 22, 2019 10-11:30am
Prices:
TTOR Member Child: $28
Non-Member Child: $35