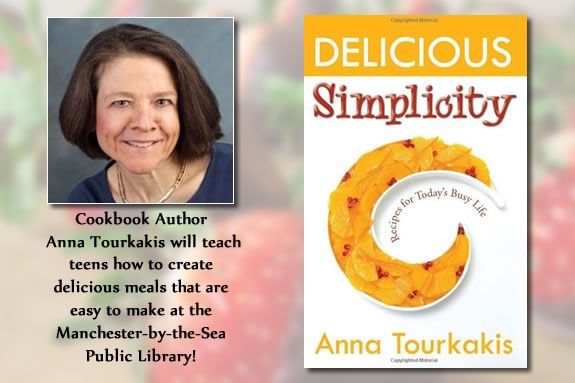 Teens are invited to a fun, hands-on cooking class with cookbook author Anna Tourkakis.
Participants will prepare and then enjoy a delicious and healthy dinner featuring: Greens with Black Grapes and Farmers Cheese, Vegetarian Quesadillas, and Caramelized Apple Slices with Ginger and Chocolate Drizzle.
Space is limited. Registration and permission slips are required. Grades 6-12 welcome. Call 526-7711 or email scollins at mvlc.org to register.
Anna's book is available at Amazon: [amazon 978-1450071987 inline]
When:
Friday, January 24, 2014 5-6:30pm