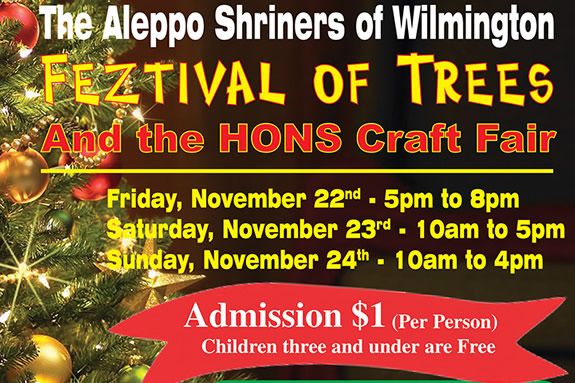 The Aleppo Shriners will be holding its Festival of Trees on Friday, November 22; Saturday, November 23; and Sunday, November 24; at the Shriners Auditorium (99 Fordham Road).
This event features a large number of beautiful trees with lots of presents to raffle. The event also features Pictures with Santa, Scavenger hunt around the trees, a raffle table, and live music.
Admission costs just $1 cents. Proceeds from the event will benefit the Aleppo Shriners General Fund.  For more information, contact Laura Veo at 617-908-8513 AleppoTreeFeztival2019@gmail.com.
When:
Friday, November 22, 2019 from 4pm to 8pm
Saturday, November 23, 2019 from 9am to 8pm
Sunday, November 24, 2019 from 9am to 6pm