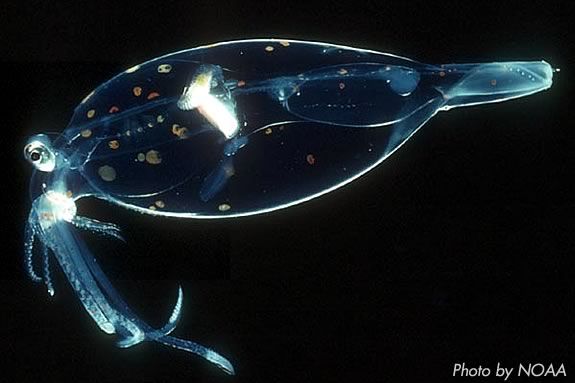 Beat the winter blahs during school break! Drop in for an hour or stay all day, either one or both days, for a vacation destination that suits your schedule. Participate in half-hour presentations at 11:00 am or 1:00 pm. We'll show you how to blend science and art based on the day's theme. It's free-flow learning for the whole family. This vacation week fly by will focus on life in the deep sea and the special creatures that live there!
Adults must accompany children.
There is no charge for adults.
Preregistration is not required.
When:
Thursday, December 20, 2012 10:00 am - 11:30 am
Prices:
Children: Members:$5; Non-Members: $8
Adults: FREE
Family carload price: $20 members, $32 nonmembers