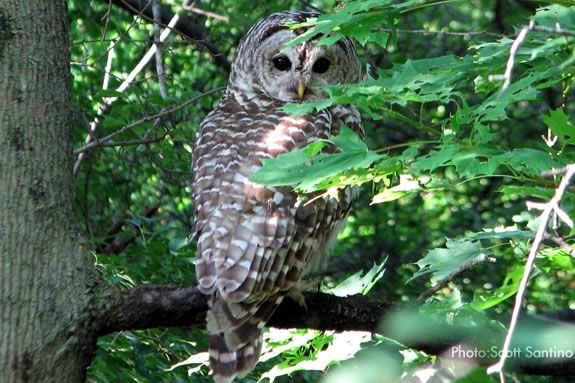 Explore the Ipswich River Wildlife Sanctuary after hours and join us for a night of camping under the stars. Have an early dinner at home and then come with your family and your tent. We will explore nature through games and hands-on activities, set up our tents near the Barn before sundown, and tell stories after the sun sets. All campouts include an evening and a morning activity or hike and a light breakfast.
Join us as we explore the habitats of these elusive birds. We'll learn all about their adaptations, get a close-up view of owl mounts, and call for them on our nighttime walk. When we return, we will roast marshmallows on the campfire and listen to the story Owl Moon. In the morning, we will hunt for owl pellets in the forst and learn what owls eat by dissecting one of the pellets that we find. 
The campout begins at 6:00 pm on Saturday, September 15, and ends at 9:00 am on Sunday, September 16.  Campouts will be rescheduled only in the event of extreme weather. Please note that refunds will not be issued if the campout is rescheduled to the rain date and you are unable to attend. A confirmation with a list of equipment to bring will be sent.
When:
Saturday, September 15 6pm - Sunday, September 16, 2018 9am
Prices:
Audubon Members: Adults: $26; Chilldren: $23
Non-Members: Adults: $31; Children: $28