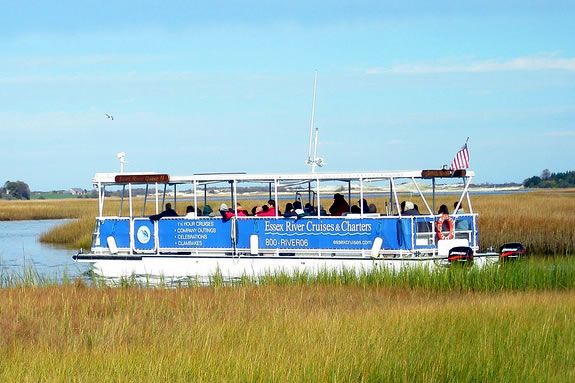 Essex River Cruises hosts a narrated sightseeing tour that winds down the beautiful Essex River aboard Essex River Queen, a pontoon boat. Explore the marshes and discover a habitat brimming with abundant wildlife and the changing landscape that supports it. Bring along your binoculars, cameras and sketchbooks! You're bound to be inspired!
Event capacity: 50
90 Minutes
Limited availability
First come, first served.
Part of Trails & Sails 2021.
When:
Saturday, September 17, 2017 8:30-10 am
Prices:
FREE as part of Trails & Sails