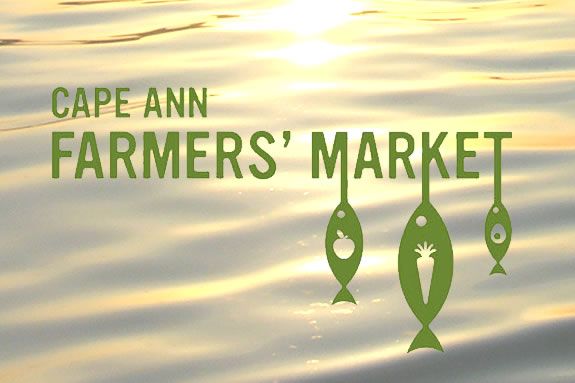 At the Cape Ann Farmers' Market you'll find plenty of farm-fresh produce, meat & local seafood, as well as lots of fun stuff for the entire family. There are activities like finger painting for the kids and cooking demonstrations for "Top Chef" wanna-bes, and melt-in-your-mouth local gelato. 
The Cape Ann Farmers Market:
Promotes local agriculture and small scale production
Helps boost the Cape Ann economy
Forges community ties to propel Cape Ann into a more sustainable future
The Cape Ann Farmers' Market provides consumers with fresh, nutrient rich food produced with environmentally benign methods and delivered with a smaller carbon footprint. Buying from local producers keeps food dollars in the local economy.
Fun and Learning
Cape Ann Farmers' Market includes music, work by local artists, educational booths, children's activities, and cooking demonstrations that create a festive community building atmosphere.
For the Whole Community
The Cape Ann Farmers' Market is a huge success, attracting at least 1,200 visitors per market. We are reaching out to provide fresh, nutritious food for the entire community, regardless of income. Through The Food Project, we accept Women, Infants and Children (WIC) coupons, Seniors' Farmers Market Nutrition Coupons, and Food Stamps.
When:
Thursdays through October 2019 3pm-6:30pm