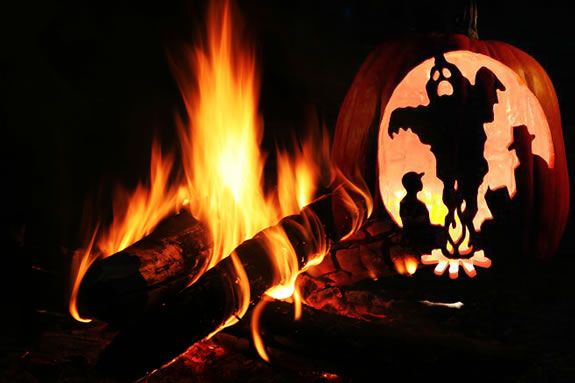 The campfire is crackling and the moon is high.  Join us and hear the tales of spooky happenings, ghosts and goblins of New England told by the well-known storyteller Tony Toledo.
The evening will begin with a hayride to the site of the camp fire and as the flames lick the darkness, the stories will unfold. Hayrides begin at 6:30, and storytelling will start at 7pm.  Show up early and make the corn maze part of your adventure! 
In case of inclement weather, all shows will be moved into our greenhouse.
Online ticket discount: enter PUMPKIN at checkout!
When:
Saturday, October 13, 2012 7pm - hayrides starting at 6:30pm
Prices:
Adults: $10
Kids under 4: FREE