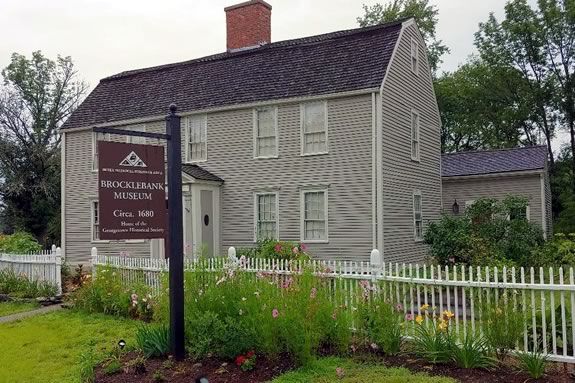 Visit the Brocklebank Museum, built in the late 1600s, with ties to the abolitionist movement and the famous Beecher family. The museum contains many interesting antiques and artifacts, including the original 1754 tavern sign, along with collections of antique quilts, wedding dresses, toys, etc. Learn about the early businesses of Georgetown, fire-fighting companies, trains, trolleys and more. Examine the "10-footer" shoe making shop and tour the raised-bed colonial gardens funded by a grant from the Essex Heritage Foundation. Part of Trails & Sails 2021
When:
Sunday, September 19, 2021 1-5pm
Sunday, September 26, 2021 1-5pm
Prices:
Free as part of Trails and Sails!