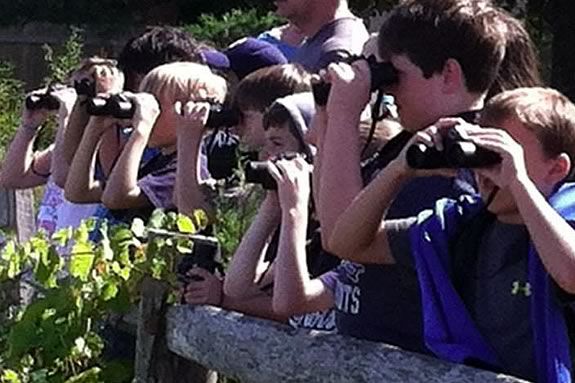 Joppa Flats Education Center invites families to join them for a full day of free outdoor and indoor nature activities, art projects, and biodiversity!  Connecting with nature starts with developing a good sense of place, and a great place to start is right here at Joppa Flats. This full-day family event will feature an exciting mixture of indoor and outdoor activities that encourage children and adults to learn more about the biodiversity of all the animals, plants, and insects that frequent our butterfly garden, salt marsh, and backyard!
This program is open to all ages.
Children must be accompanied by adults.
This is a rain-or-shine event.
There will be presentations or guided walks every quarter past the hour.
When:
Sunday, May 20, 2018 10am - 3pm