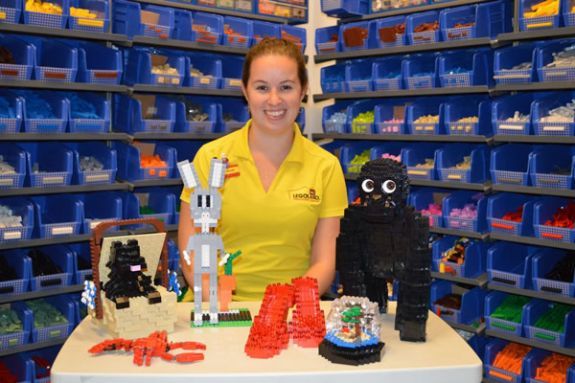 LEGOLAND® Discovery Center Boston visits Stone Zoo for a LEGO® building class! Lucky Stone Zoo guests and LEGO enthusiasts alike will be able to watch in wonder as LEGOLAND® Discovery Center Boston's Master Model Builder, Megan Amaral teaches kids how to build an eagle out of LEGO® bricks. In addition to classes with Megan, kids will be able to get creative and participate in free-play for even more brick fun. While at the zoo, guests will also have the opportunity to experience Brick Safari, featuring more than 40 life size animal sculptures made from millions of colorful LEGO® bricks.
Classes will begin at 11:30 a.m., 12:30, 1:30, 2:30, and 3:30 p.m.
Classes are limited to 20 participants per session.
When:
Sunday, November 10, 2019 from 11:30 a.m. – 3:30 p.m.