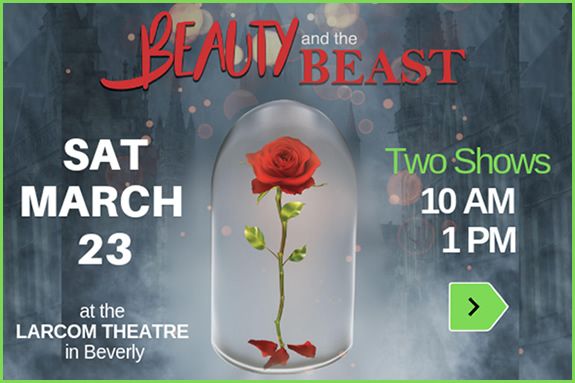 Don't miss this year's spellbinding family show Beauty and the Beast starring Dame Dotty Potty, Loopy Louie, Gaston, Belle and of course The Beast!
Dreaming of a happier life, the beautiful Belle finds herself transported to a spell-bound castle held captive by a hideous beast. Can she see beyond the monster and fall in love with her captor before the last petal falls from the enchanted rose? Or will the Beast's selfishness cost him the world he once knew and the hand of the girl that has melted his heart?
So be our guest and join us for Beauty and The Beast as we bring the story to life jam-packed with the usual fun, stunning costumes, music and plenty of magic. A tale as old as time but our show will be for a new generation of fairy tale lovers. Join The Panto Company USA for a show full of magic and spectacle
​Run time is 1 hour and 30 minutes with a 20-minute intermission.
Concessions will be available.
The theatre is handicap accessible.
DOORS open one hour before the performance start time.
The Larcom Theatre built in 1912, the same year as Fenway Park is a handsome and lovingly restored 560-seat theatre offering both stage and screen entertainment in downtown Beverly's central art district. The Larcom is rich with elegance and boasts many original features.  Known for its spectacular acoustics, the intimate venue has boasted the presence of Pulitzer Prize-winning author of Angela's Ashes, Frank McCourt; iconic folk rock singer Art Garfunkel; and Grammy Award-winning singer-songwriter Booker T. Jones. The Larcom currently hosts local talent, nationally renowned, award-winning stars, and municipal and corporate events.
When:
Saturday, March 23, 2019 at 10AM and 1PM