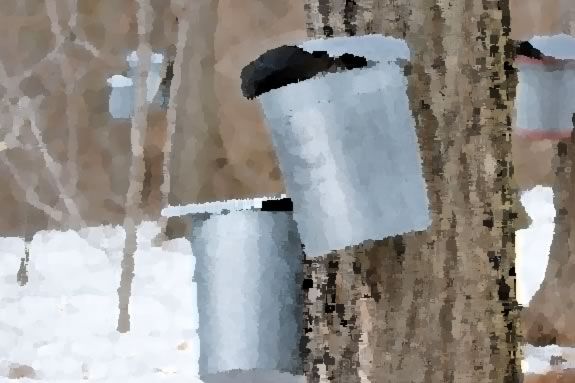 Join watercolorist Brenda Sloane in a monthly program that combines nature and art. We will start with a walk on the sanctuary to observe the topic of the month. We will then return to the Nature Center to create a follow-up work of art.
Today, we will learn about the sugaring process, then paint a still life watercolor illustrating the equipment used, all under incandescent light.
Registration is Required
For children aged 6-12
Please dress warmly since we will go outside for a portion of each program.
Sign up for other Art of Nature events:
When:
Saturday, March 23, 2013 1-3pm
Prices:
Members: Adults: $8; Children: $7
Non-Members: Adults: $10; Children: $8