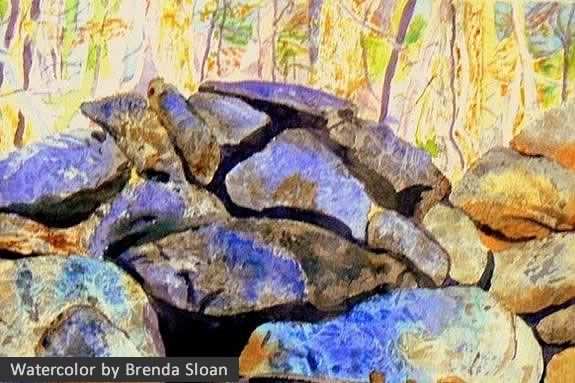 Join watercolorist Brenda Sloane in a monthly program that combines nature and art. We will start with a walk on the sanctuary to observe the topic of the month. We will then return to the Nature Center to create a follow-up work of art. Sign up for one or more of these classes.
Today, we will learn about the past by looking at the present landscape at the sanctuary, and then create a special-effects watercolor painting of rock walls using plastic wrap and aluminum foil.
Registration is Required
For children aged 6-12
Please dress warmly since we will go outside for a portion of each program.
Sign up for other Art of Nature events:
When:
Saturday, January 11, 2014 1:30pm-4pm
Prices:
Members: Adults: $8; Children: $7
Non-Members: Adults: $10; Children: $8