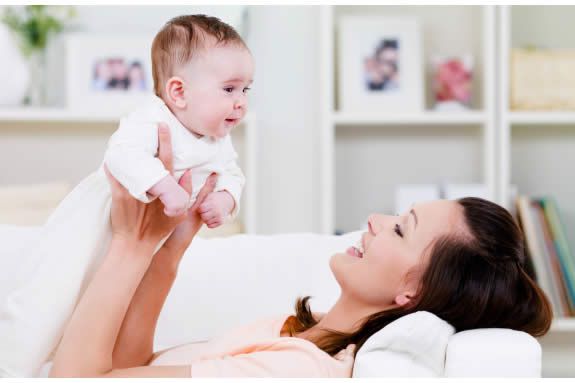 Mother & Baby Groups
Anna Jaques is pleased to offer free group classes for all mothers in our community to provide support, encouragement and advice on parenthood and answer questions that arise after going home.
Mother & Baby Groups are facilitated by a Lactation Consultant/Registered Nurse to support every woman's mothering experience. You do not need to be a breastfeeding mom to enjoy these groups. All aspects of mothering are discussed. Drop-ins welcome!
Mother & Baby: Newburyport & Haverhill
This group meets on Tuesdays from 10:00am-11:45am at Anna Jaques and at 2 Water Street in Haverhill on Thursdays from 10:30am-12:00pm. Guest speakers present periodically on topics such as car seat safety, infant nutrition, and infant growth and development.
No registration needed, open to all mothers and babies
Women's Health Care, the Birth Center and Neonatal Care Center at Anna Jaques Hospital are committed to providing the highest level of care during pregnancy, while acting as a resource for parents and families. Prenatal and family education classes are offered to help prepare mothers and partners for their journey through pregnancy and parenting.
When:
Tuesdays from 10:00-11:45am