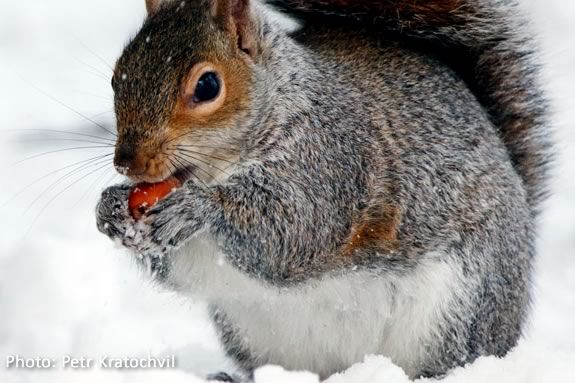 What do you like to do in the fall? What do you think animals are doing? Before winter, most animals are very busy getting ready for winter. What are they doing? How does your heart rate compare to a woodchucks? Why can't people hibernate? In this class we are going to learn how creatures develop survival strategies, play a migration game, avoid predators chipmunk style, and test our skills at camouflage, hibernation and keeping warm!
Our afternoon starts off with self-guided activities, challenges, or puzzles that lead us to our topic for the day. As a group, we'll observe, investigate, and compare wildlife, their adaptations, and the changes that they undergo in autumn. Participants may play the role of entomologist, ornithologist, astronomer, or even glaciologist throughout this series. Each experience will leave your young naturalist eager for the next session. And we always end with a tasty, thematic treat that the participants make!
This program is open to children in grades 1 through 4, aged 6-8.
Parents are welcome to stay during this program.
Please dress for the weather since we will go outside in all but extreme conditions.
If you will be dropping off your child, please complete and submit the health form that accompanies your registration confirmation.
When:
Wednesday, January 23, 2012 3:30 - 5pm
Prices:
Members: $11
Non-Members $15